Hunters!
It's time to teach your enemies a lesson in justice! Step forth and meet Barrel!

Download the latest update now and let him sweep fear into any foe!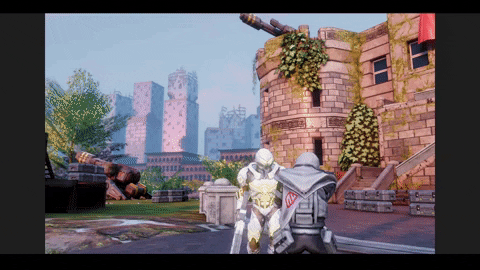 https://clc.to/HHiOS


https://clc.to/HHAndroid
Skins:
Common: Naval
Rare skin: Paladin
New Mythic Skin for Heimlock: Plague Doctor

Showcased as a breakthrough in the chemistry field, the prototype P.L.-3055 or nicknamed the "Plague Doctor" offered huge advantages to its wearer. Only few of the special elites would have access, yet still they would need to line up and wait for a long time to get one. Heimlock was aware of this prototype, but knew he would never be able to afford it. Fortunately, after Day Zero Heimlock stumbled upon the testing facility of CHEMS Corp. and he found an intact model.
Featured Faction:
Rangers
People's Guard
Events:

Blitz


Bounties


PvP Tournaments


New PVP Season


New Raids


Co-op Raids


Alliance Wars
Hero changes:
Buffed heroes: Astrix and Stratus . Check them out here!
No nerfs this time.

Misc and Fixes:

Added Spewage into "Hero Crate" pool

Added Magnus to be available in Raids that restrict ShoreMan only faction

Misc: Added Astral and Void heroes to be available in Astral/Void Raids.

Misc: Fixed some wrong power requirements on Hard mode Campaign

Other minor bugs were fixed, mainly quality of life improvements